Do you suffer from sore feet or poor posture?
---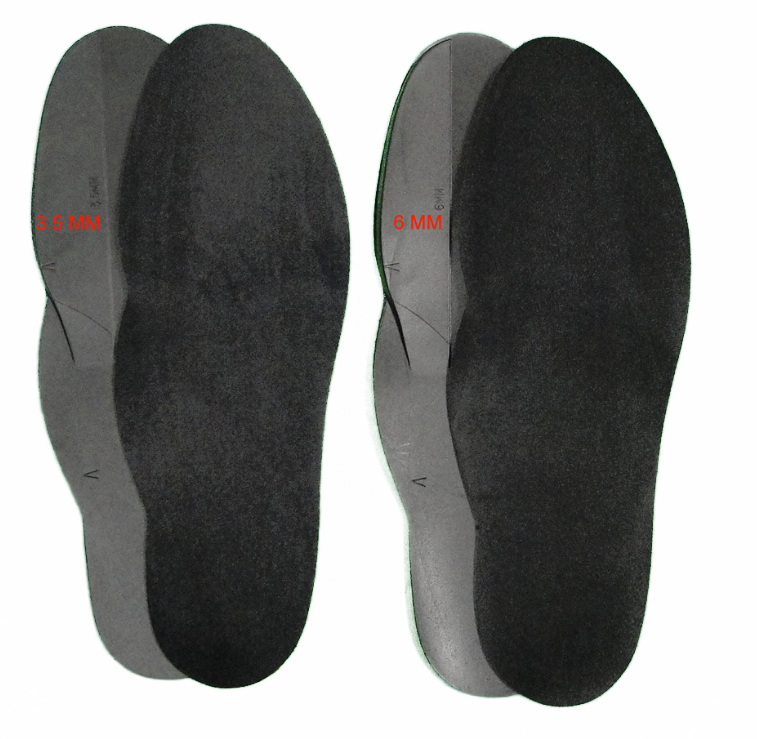 How we help with ProKinetics
ProKinetics insoles represent a paradigm shift in improving foot function to improve posture and overcome musculoskeletal pain and problems. The value of creating expensive custom orthotics that basically fill real or perceived voids underneath the feet to push the feet into a more desirable static position is increasingly questioned. It has even been documented (Fusco,Italy) that this approach may even contribute toward destabilising the musculoskeletal system.
This new approach recognizes the vital influence of the neuromuscular system. Information from the receptors in the forefeet is processed and returned to the muscles that control the feet, stability, posture and motion. The new paradigm recognizes that the rear foot is controlled by forefoot and that a positive contact with the ground is preferable to the feet being isolated from sensory input with rigid or semi-rigid orthotics..
People who wear ProKinetics™® Insoles appreciate and enjoy the stability and security that comes from feeling the surface they walk on. The era of mechanical evaluations and passive posting (arch supports and shims) has been surpassed.
How they work

Rather than supporting a weakness, ProKinetics reeducate the brain to improve posture by providing an appropriate wedge under the ball of the foot. Posture Control Insoles are designed to cause your muscles to facilitate foot correction for hyperpronation and supination. Foot mechanics, gait and posture is corrected naturally. Your feet and your body are strengthened by free natural motion rather than weakened by restricted motion as is the case with traditional arch supports.
ProKinetics® UltraThin Posture Control Insoles®
The ProKinetics Insoles are the original insoles were introduced to the market in 2001.  Our experience since then has demonstrated that this insole concept has the ability to gently normalise gait and posture, alleviating both foot, joint and muscle pain.  These medical grade insoles fit in all shoes discreetly including dress shoes.  These insoles are easy to use and they feel comfortable right from the beginning.  We recommend a break-in phase to allow your body to gradually adjust to your new posture and mechanics.
Book a discovery session & find out how we can help